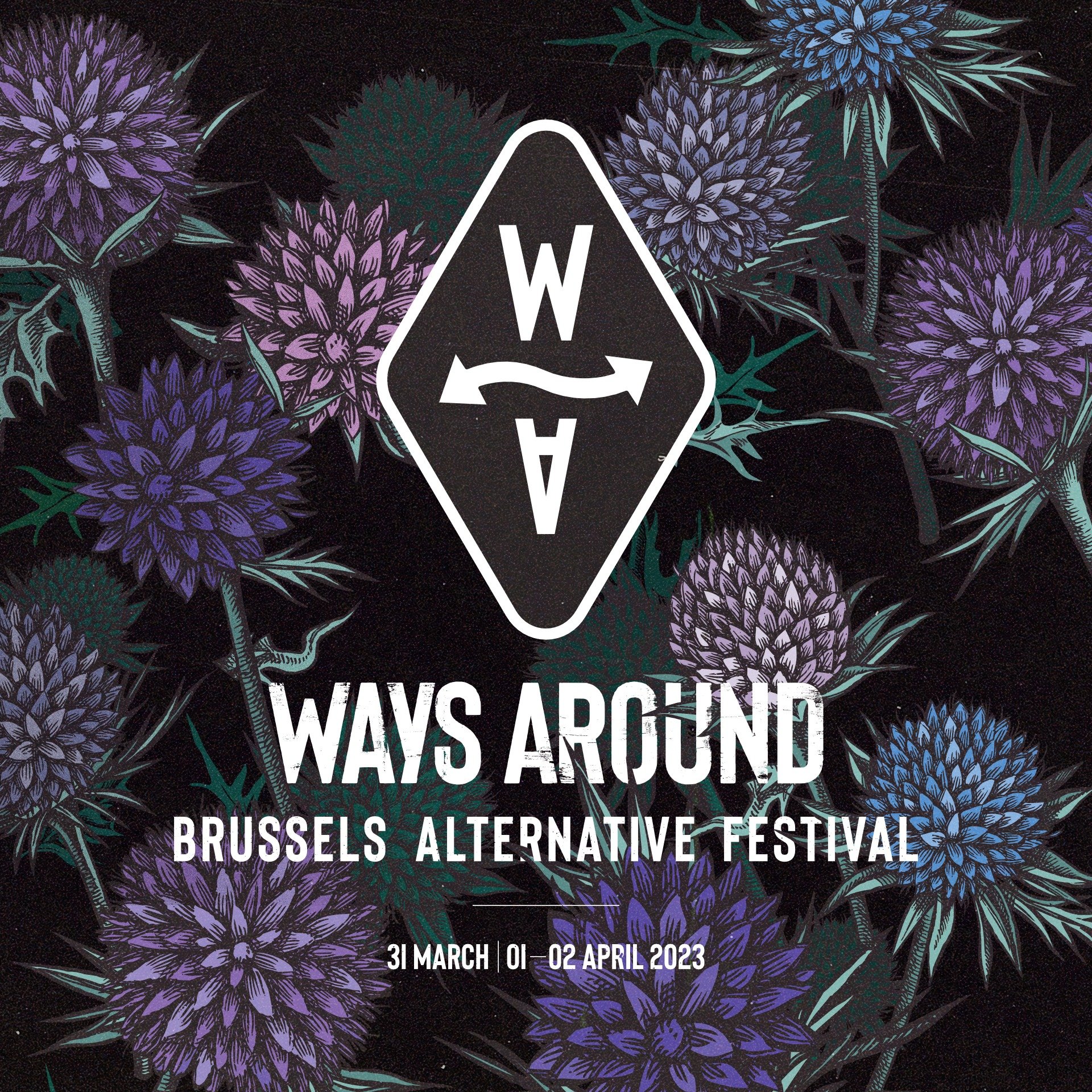 WAYS AROUND FESTIVAL

02.04.2023
Facebook event
DEMOB HAPPY (uk)
Royal Blood, Jack White, Death From Above 1979, Pile Up, The Amazons, Band of Skulls, Nothing but Thieves. Here are a few bands Demob Happy has been touring the past few years across Europe and the United States. Brussels met Demob for the very first time at Ancienne Belgique as a support act for Frank Carter & The Rattlesnakes. Time has now come for the Brighton based trio to come back in the Belgian capital as one of the headliners of the Ways Around Festival. After two first albums that were real stoner/rock/garage storms, the guys from Demob Happy are brewing new material for 2023. And why not a new album?
EGYPTIAN BLUE (uk)
When a band joins Foals on stage as an opening act and when IDLES's singer says about that band "they're fucking sick", you can be sure all the alarms start buzzing. With only two EPs released so far, Egyptian Blue has taken everyone by storm with titles such as "Nylon Wire", "To be felt" or "Salt". The Brighton based quatuor delivers a powerful, relentless post-punk. All wrapped up by a voice that shouts the urgency, the need to play rock music. Needless to say, all radars are turned toward Egyptian Blue and fans cannot wait for their first album.
HEISA (be)
2022 has been more than productive for HEISA. Between the various dates in Belgium, including an impressive performance at Pukkelpop, the Limburg-based trio even crossed the Channel to play at one of the best alternative festivals in the UK, ArcTanGent. Suffice to say that HEISA have gained momentum during the past months. To the extend they have become of the Belgian bands to keep an eye on. Mixing distortions, a tortured but melodic voice and catchy rhythms, HEISA's noise-rock is one of those slaps you don't see coming. And we are more than happy to willingly turn the left cheek.
ARTIESTEN